spikedluv
Hello, everyone! Please help me in welcoming

starianprincess
to Small Fandoms Flashfic as the creator of our new Participation Banners. Yep, you heard that right, thanks to

starianprincess
's generous offer we now have Participation Banners!
Everyone who completes a challenge within the initial two week period will receive at least one banner, and possibly two, because if she has time,

starianprincess
has offered to create a general banner as well as a more personalized banner for each submission. From now on she will post the banners to the comm a couple days after I announce a new challenge, but I wanted to introduce her to you all so I got to make the initial banner post. \o/
Since we only have two banners for this challenge, I'm not placing them behind a cut because I want all of you to see what's in store for you from here on out when you write for a challenge here.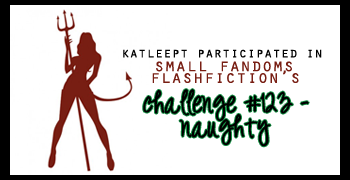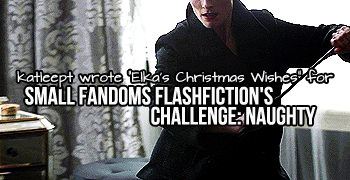 Fantastic, yes?!! Huge thanks to

starianprincess
!